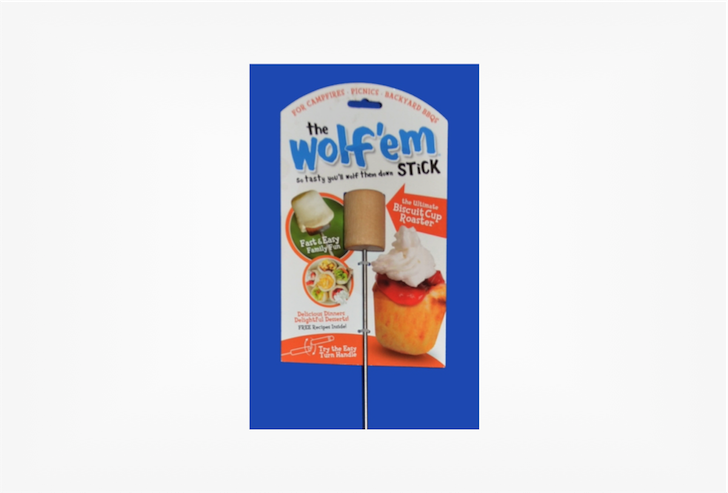 Have you ever wished that you could make a more interesting campfire snack than just s'mores or roasted marshmallows?
The Wolf'em Stick ($13) allows you to toast an open-ended piece of dough over a campfire and create many dessert options.
Designed and built by a couple of young brothers, the Wolf'em Stick has revolutionized campfire cookouts.
To use the device, simply coat the outside of the roasting stick with some non-stick spray, and wrap a little biscuit dough over the wooden end-piece.
Using the rotating handles, roast the dough over a campfire until it's golden brown. Fill the cup with your favorite dessert filling or topping, and wolf your tasty homemade snack down!
Hear how the two teenage creators dreamed up the Wolf'em Stick and why you should use one on your next camping trip.
The Wolf'em Stick and how it was invented
Original video by Wolf'em Stick