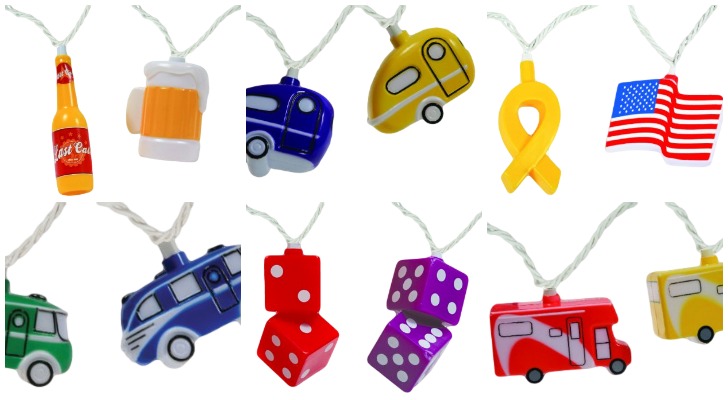 Do sparkling lights around the holidays put you in a good mood? Bring the magic of the holidays to your camper with these vintage camper lights ($12).
Choose from ten unique designs, including three types of RVs and a funny beer bottle and mug combination.
The lights are UL approved, meaning it's OK to keep them up rain or shine, indoors or out. And don't feel guilty about leaving these up all year, they're decorative lights after all – not just Christmas lights.
String them under your awning for outdoor lighting or brighten up a dark corner in your camper. Either way – they're sure to please!
The eight foot strand contains 10 lights, uses a standard plug and comes with two additional bulbs and one fuse for long-lasting performance. Hang them up with these fabric party light holders that slide conveniently into your RV's awning.