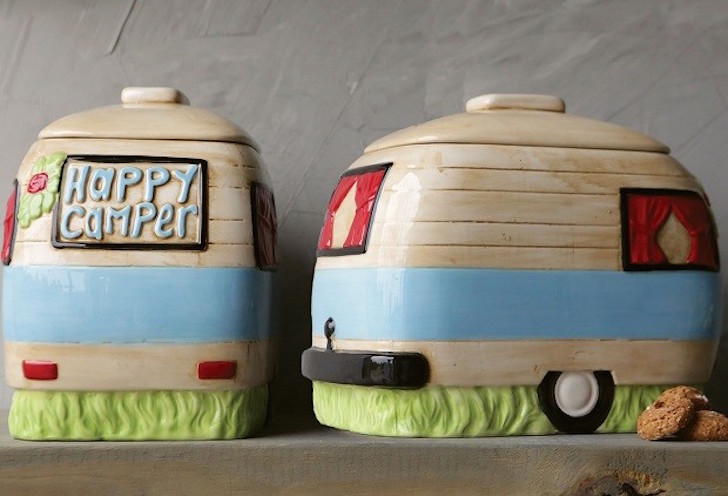 Do you know someone with a sweet tooth?
(It's OK if it's you…) 🙂
Now you can keep their (your) favorite candy or cookies fresh with this Vintage Camper Cookie Jar ($36).
Of course, you don't have to keep human treats in it. You could also use the ceramic jar to store snacks for your favorite pet as well.
The jar measures 10 and 3/4″ tall by 8 and 1/2″ wide.
Right now the website says they're sold out, but I bet an item as cute as this will be back in stock real soon.