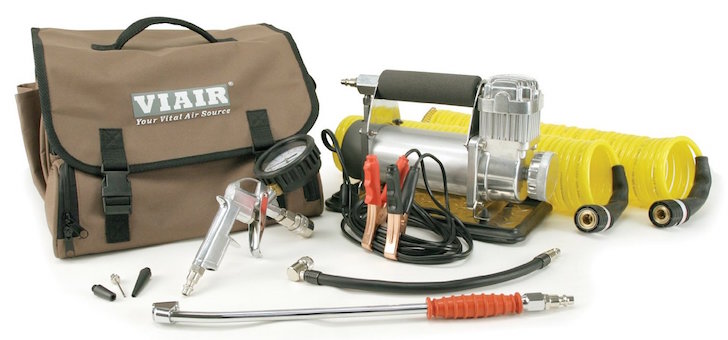 Finally someone made an air compressor designed for RVers.
The VIAIR 400P-RV operates on 12 V and puts out up to 150 psi, perfect for filling the tires on the largest of Class A motorhomes.
It's got a built in pressure switch which operates just like the one on a professional compressor at a gas station.
Unlike most air compressors, the 400P-RV comes with two air hoses (60 feet of run), allowing you to fill each tire on your rig without your having to drag along the compressor.
Included in the kit are two extra air filters, toy and needle attachments, and a hand-held wand so you won't have to crush your knees while filling tires or inflatable toys.
Resources: