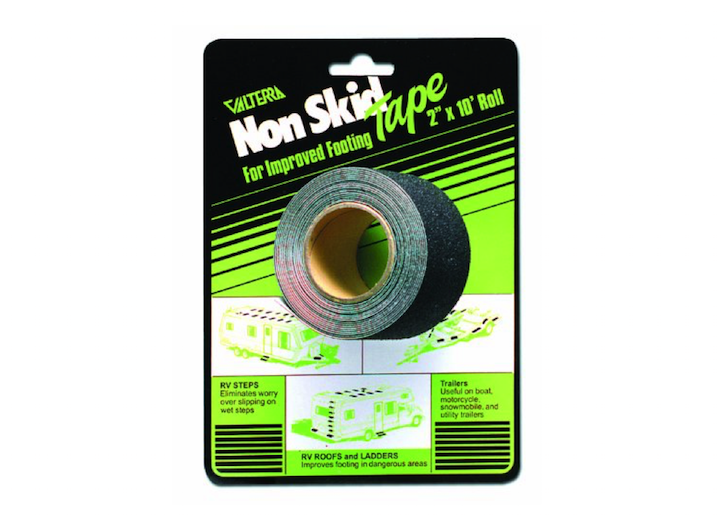 Wet, slippery steps can be the downfall of a fun camping trip.
Avoid catastrophe by repairing worn non skid surfaces with Valterra's Non Skid Tape ($10). Each black, ten foot long roll is two inches wide.
You can cut the tape with a utility knife, and the adhesive will hold through rain, snow, and sub-zero temperatures.
Here's what one purchaser had to say about the tape,
Well, it just went through a couple of weeks' worth of polar freeze, and then the second slighter polar issue. Well, I'm really happy with this non-skid tape. It held up extremely well; the edges didn't lift or curl up; the grit is marvelous and really saved our necks on the rv steps. The directions say don't put over areas where there are holes. My steps have many little holes, approx. a little larger than 1/4″, and I saw no problem whatsoever, (granted, the holes were little). Yesterday the steps were covered with ice, including all the non-skid grits. A little salt helped, and I didn't see where the salt compromised the tape. Hope all this helps.