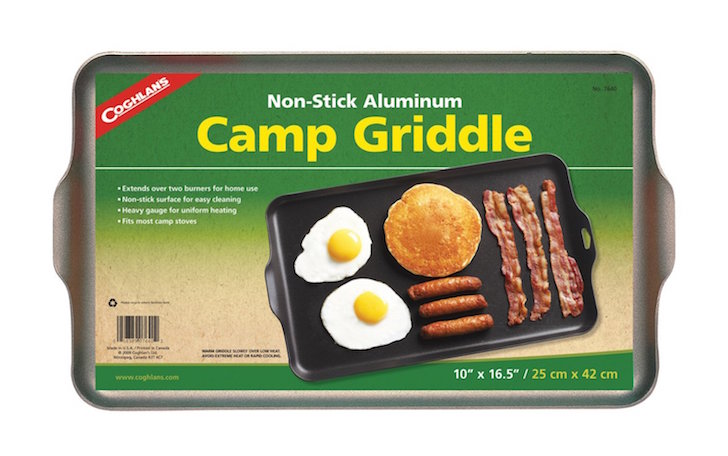 When I think of camping trips, a big camp breakfast is one of my fondest memories.
With this non-stick griddle, the big family breakfast is an easy reality.
It will also serve well when grilling outside is not an option.
At 16 ½ by 10 inches there is ample room to cook everything you need for a breakfast for two, or load it up for each course and cook for an army!
Made from aluminum, this easy care griddle will never rust and since it weighs just two pounds, it will store almost anywhere.
The large griddle surface fits neatly over two stove top burners and can be used with electric, gas or propane appliances.
With two burners, the griddle is quick heating and provides even heat end-to-end.