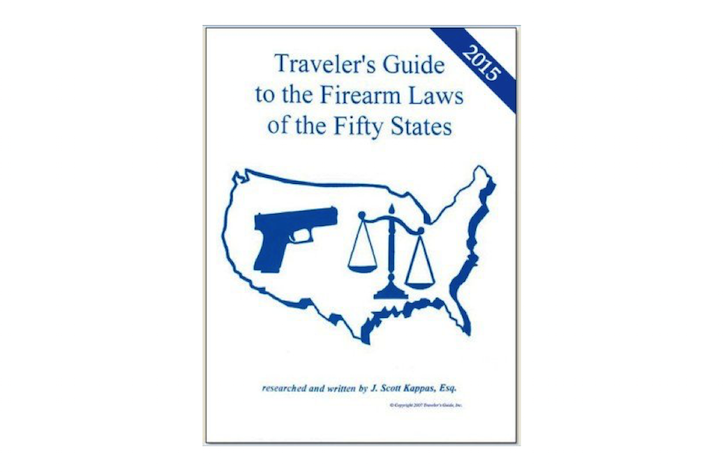 Do you travel with a firearm in your RV?
If so, this must-have book will keep you in line with the law as you travel through the United States.
Updated for 2015, the Traveler's Guide To The Firearm Laws Of The 50 States ($9) provides essential information about firearm laws for all of the 50 states, Canada, and Mexico.
The book covers semi-auto, machine gun, concealed and open carry, and many other issues related to safely and lawfully carrying handguns throughout North America.
Don't get fined or worse. Ignorantia juris non excusat – ignorance of the law does not excuse!