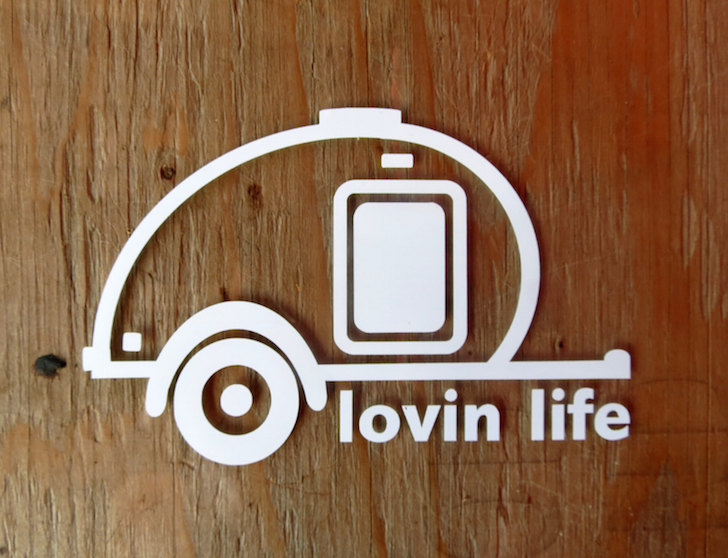 You always see those family decal stickers on minivans, but why no camping decals!?
One etsy seller aims to change that with a highly detailed – and personalized – teardrop trailer window decal ($8).
The decal is made of tough vinyl, and you can customize the text with up to 16 characters. Some ideas include:
names
birthdays
anniversaries
build date for you DIYers
a short saying
You can choose from several colors including:
white
light pink
regular pink
red
black
grey
turquoise
and yellow
Plus, there's 15 different types of teardrop models to choose from! The decal measures 5 1/8″ by 3 1/4″ and comes with instructions on how to apply it to the inside of your window.