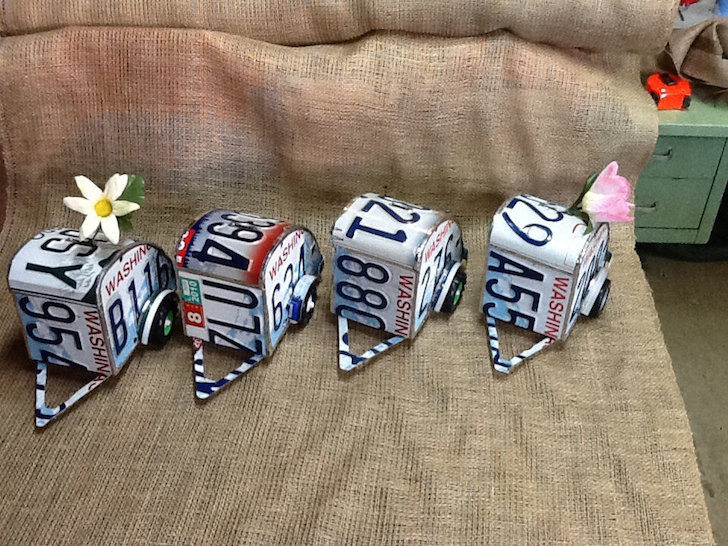 Special thanks to Christina Nellemann for finding this unique teardrop artwork.
Etsy artist WrightsJunktiques makes these fascinating coin banks out of old license plates.
They're shaped just like a vintage teardrop camper, except at 1/16 scale.
Each license plate coin bank stands 7″ tall and is 11″ long.
While all the banks pictured in the photo above have Washington State license plates, you might be able to send in your own for a more personalized version!