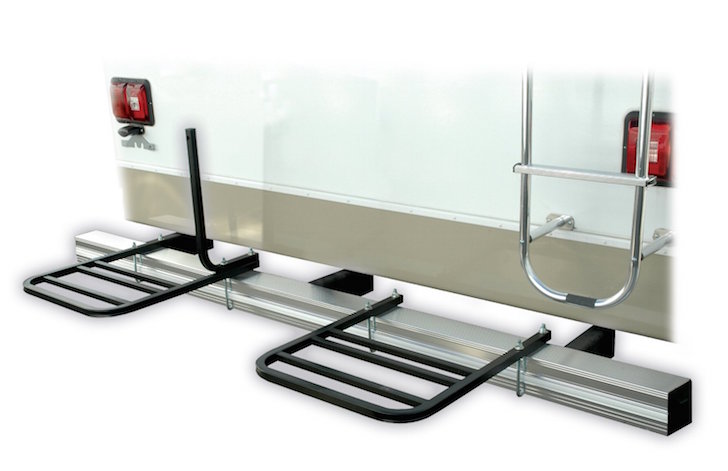 RVs are great for booking it down the road with everything including the kitchen sink, but once you reach your destination, having to take your house with you everywhere you go can be kind of a pain.
Bicycles are a great way to get around, and they don't take up much space. Or at least they shouldn't.
Here's a bike rack option especially designed for RV bumper mounting that we think you'll like.
The Swagman 2-Bike RV Bumper Rack features secure transportation for up to two full size bicycles. It's designed to mount to the rear bumper of RVs with a 4 to 4 ½ inch continuous welded steel bumper.
Swagman's easy to attach clamps can be snugged down using standard tools you probably already have, and the heavy gauge steel construction will keep your bicycles safe even under tough travel conditions.
This is the bike rack you want if you only need to carry two bicycles, and you have the proper rear bumper for safe mounting.