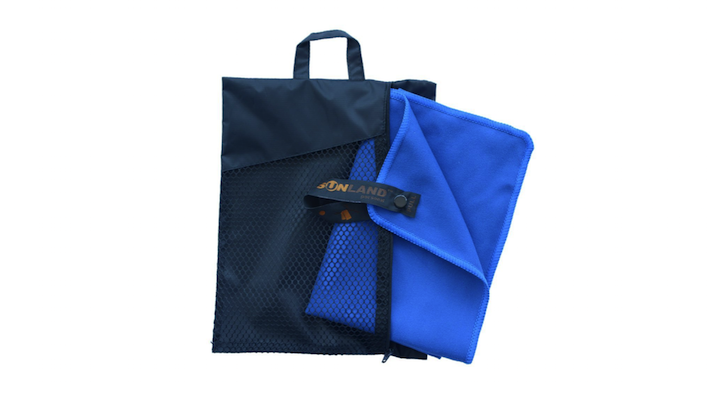 The Super Compact Microfiber Towel from Sunland can provide the utility of a thick towel in a fraction of the space. This space age fabric is woven to absorb water so that a simple pat dry sucks droplets right off the wet surface. The towels come in several sizes ranging in price from $8 to $24.
With a fast drying towel, you also have the advantage of being able to reuse the same towel quickly, since this fabric dries several times more quickly than traditional cotton towels. This means that one towel may serve the place of two or three, depending on your needs.
Many users may have had a bad experience with standard microfiber towels, in that they often feel somewhat sticky after using them. With Sunland Microfiber towels, you'll feel great – and dry. These towels have been engineered to provide you with a soft, luxurious drying experience.