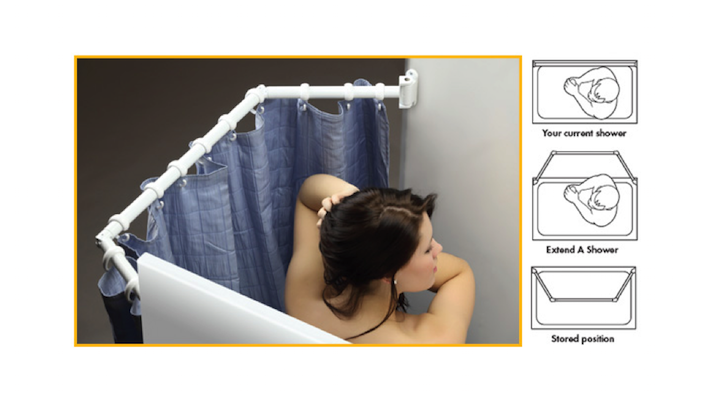 Do you wish you could have more room in your RV's bathroom?
Do you hate standing next to a yucky shower curtain after you step out of the shower?
Nowhere is space at more of a premium than in your RV's bathroom.
The Extend-A-Shower shower rod ($38) gives you both more room in the stall, and more room outside of the shower when you're not bathing.
Simply extend the rod out to take a shower, and fold it back in when you're through. No more rubbing elbows with a gross shower curtain for you!
The unique shower rod fits a shower space between 35″ and 42″, and can be trimmed to fit smaller openings.
Also comes in a satin finish.
Resources: