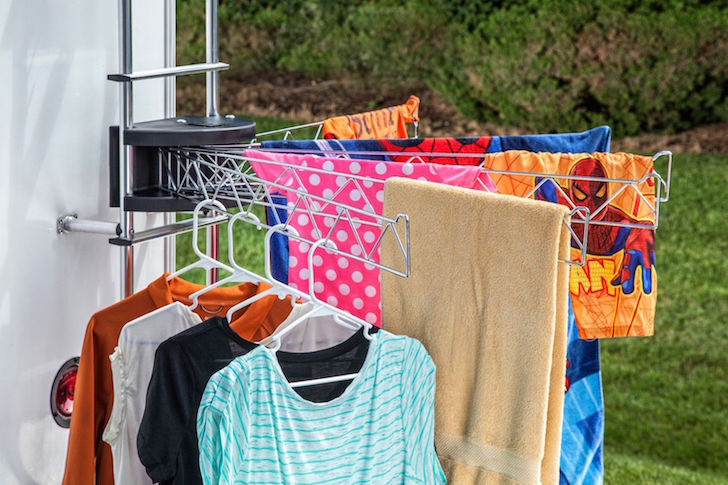 It seems forever ago that everyone had to air dry their clothes. When camping, many folks in smaller RVs don't have access to a washer and dryer inside their rig.
And when washing your items at the RV park, you may not want to hang around for that dryer to open up.
The Extend-A-Line by Stromberg Carlson features six, independently movable arms for easy air-drying of swimwear, clothes, or wet towels.
You can mount the Extend-A-Line many places on your RV, for example on the rear ladder or a wall (it comes with a special wall mount).
Each arm supports up to 10 pounds, so you won't have trouble drying just about anything.