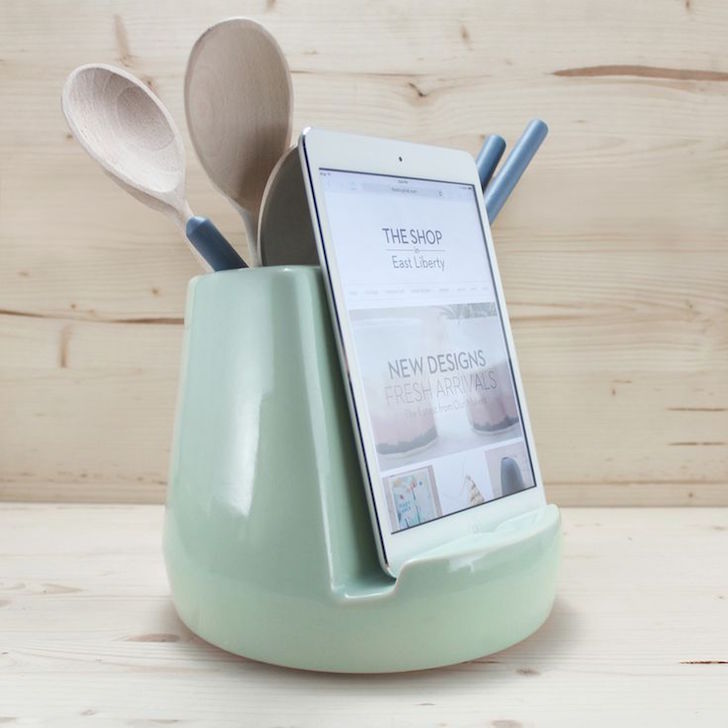 Do you still use recipe cards when you cook? It seems like everyday gadgets of one sort or another invade our lives – many times for the better!
iPads are super handy for use in the kitchen. You can store all your recipes, or quickly look up the ingredient you know you forgot with just a few touches of the screen.
The only problem? It can be a pain to keep your iPad propped up.
This Stak Ceramics Kitchen Dock ($67) solves two problems at once. It will securely hold your iPad upright and you can keep your favorite most-used utensils at the ready in the back storage compartment.
Available in a mint green or white glaze.