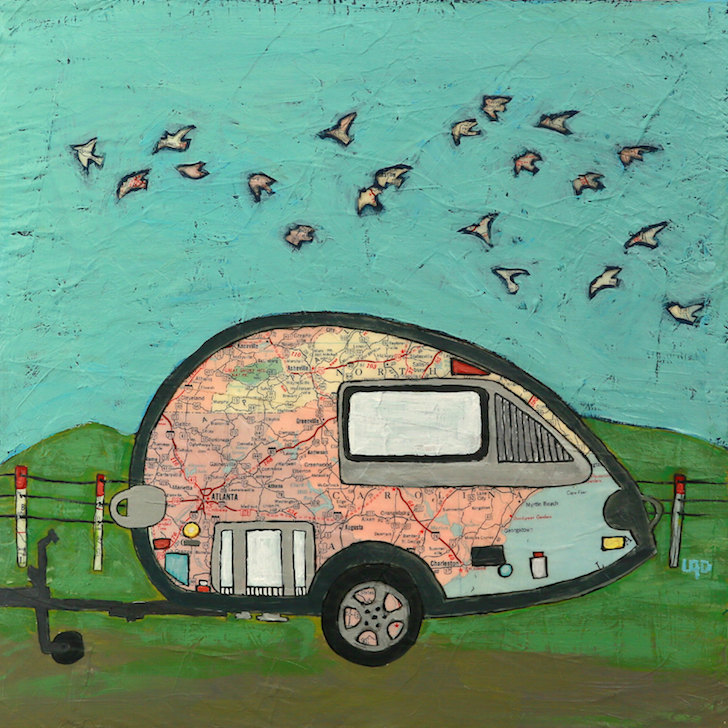 Special thanks to Christina Nellemann for finding this unique teardrop artwork.
Artist Leslie DeRose painted this original acrylic painting called, "Southern Teardrop".
The crude outlines of the birds, fenceposts, and camper balance the super-detailed map of the Southern US on the side of the teardrop.
You'll find the cities of Atlanta, Asheville, and Charleston, as well as Great Smoky Mountains National Park, prominently featured.
Leslie will make a print of this painting (7.25″ square) for you on archival quality paper (8.5″ by 11″). You can also opt for a larger 13″ by 13″ version for $25.
All prints are signed and titled on the front. You can also browse Leslie's other artwork, including many RV and camping-related themes, at her Etsy site OffTheMapArt.