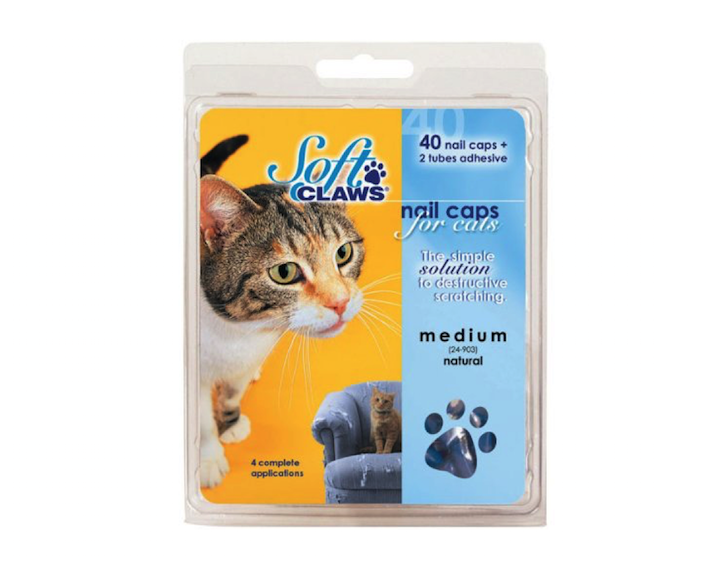 Do you love your cat but hate how they use just about anything as a scratcher?
If you have cats that aren't declawed, you might want to consider protecting your upholstery and cushions with nail caps ($15) for your cat.
These nail caps come in a variety of sizes based on the weight of your feline friend. You can also choose between blue, pink or clear colors.
The caps are easy to apply, and last between four to six weeks. And no, they won't interfere with your cat's normal behavior.
A great alternative to declawing, and for keeping your rig looking like new! Make sure to select the correct size for your cat.
Resources: