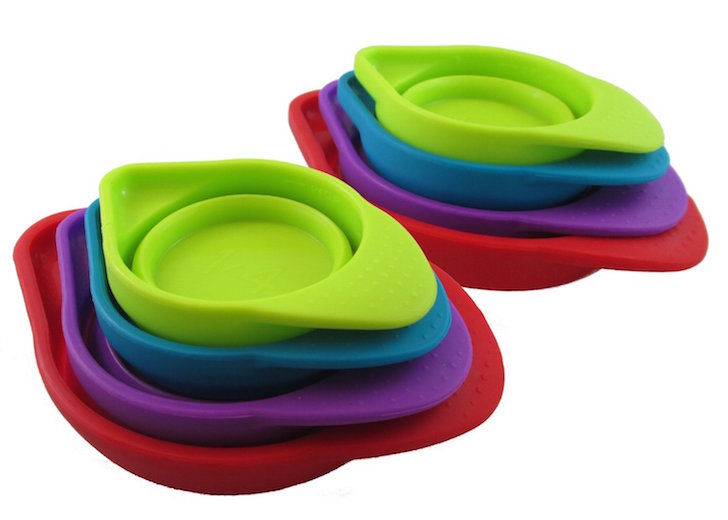 Finally the Kitchen Products' Gods listened and made color coded, collapsible measuring cups!
This 8-piece kit by Silcook ($20) has two matching sets of color-coded cups in 1/4 (green), 1/3 (blue), 1/2 (purple), and 1 cup (red) sizes.
Forget about having to go find your reading glasses. With just a glance you'll be able to select the size that you need.
The cups are made of silicone and have a handle on both sides. They're dishwasher, freezer, and oven safe.
And when you put them inside one another the entire set of four collapses down to only 1 and 5/8″ tall!
Make cooking fun again and give your boring, white, single-handled cups to Goodwill.