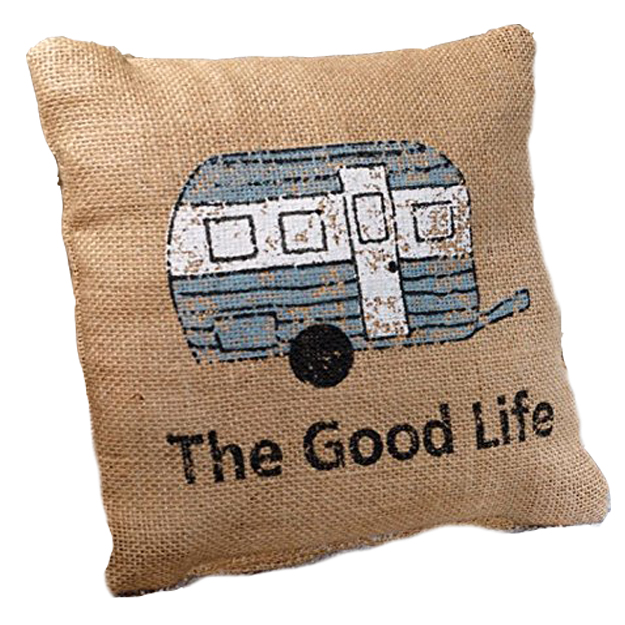 Made from jute burlap, this 8″x8″ accent pillow will cheer up any corner of your camper.
Crafted in a vintage French flea market style, the pillow matches good looks with rugged construction.
Just because it's pretty, doesn't mean it has to be dainty!
Not only will it stand up to camp life, but the screen printed "The Good Life" motto will serve as a reminder of how great the RV lifestyle really is.
The jute cover will hide a lot of dust and abuse and can be spot cleaned as needed.