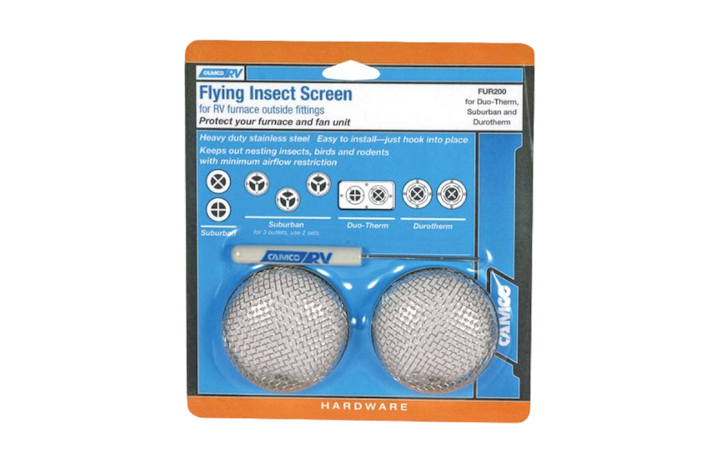 Mud dauber wasps remain one of the most insidious insects RVers have to contend with.
These wasps use mud to create nests inside your RV's vents. If the vents for your RV furnace become blocked, you risk damaging an expensive item – and also chance a fire inside your RV.
Keep mud dauber wasps and other flying insects out of your RV with these handy insect screens from Camco ($13). They'll fit most any furnace made by DuoTherm or Suburban.
Here's more information on covering other vents on the exterior of your RV, such as for the refrigerator and water heater.
RELATED: How to Protect Your RV Shore Power Box From Mice and Small Rodents