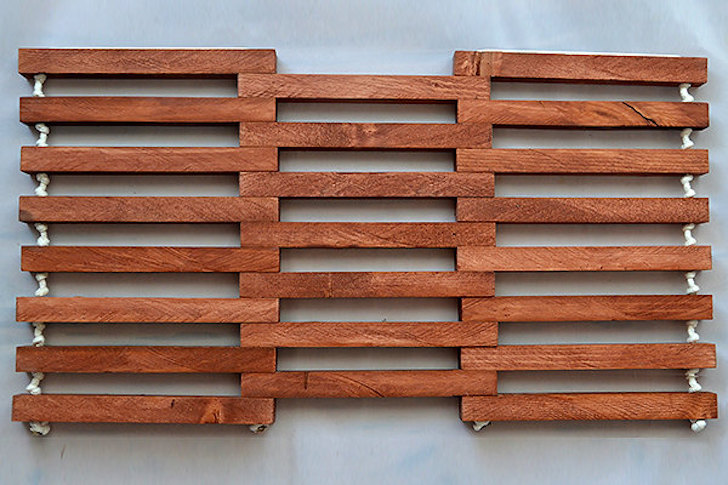 Welcome guests to your RV in style with this beautifully handcrafted wooden doormat ($30) made especially for RV'ers.
Made of reclaimed wood destined for the landfill, each hand-cut slat receives a close visual inspection for large knots or cracks.
After the visual inspection and holes for the connecting rope have been made, the slats are weatherproofed with a high quality waterproofing stain.
For a small additional fee, you can even choose your own custom stain color.
The gaps between the slats allow water to drain, so you won't have to step in a yucky puddle each time you step into or out of your RV. Plus, the mat folds to about half its size for easy storage.
This custom RV doormat measures 22″ x 12″ when unfolded, and only 8″ x 12″ when stowed for travel.