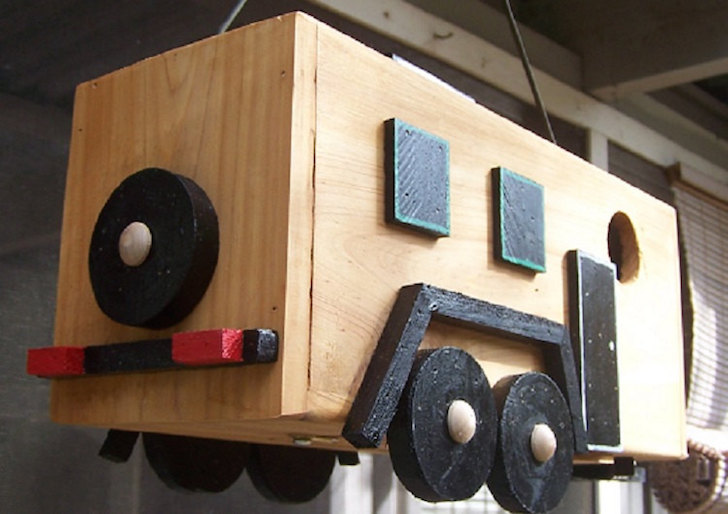 Cute, adorable, and totally functional would describe this RV Birdhouse Duplex ($30).
With space for two bird families to make their home, this birdhouse comes complete with a trap door on the bottom for easy cleaning.
The openings for each family's living compartment are on opposite sides of the trailer, providing added privacy and safety for the nesting birds.
Each RV birdhouse is carefully handcrafted from cypress wood, and may look slightly different than shown in the pictures.
Ships from Monticello, Florida.