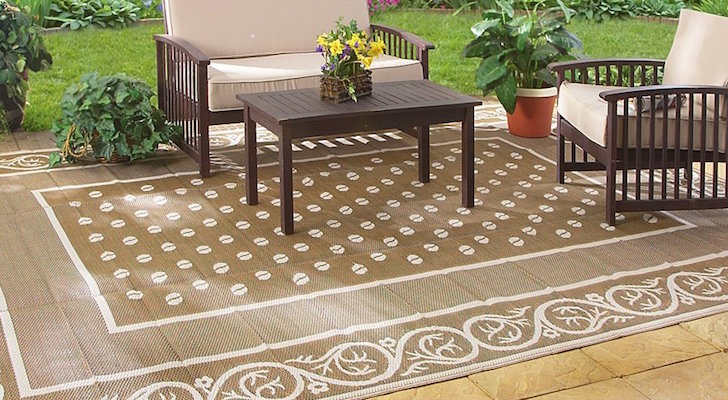 Have you ever wanted a nice, smooth surface for your outdoor table and chairs, with no pavement in sight? Or maybe something just a little more substantial than a blanket to enjoy your picnic on? The Guide Gear reversible RV mat provides a 9×12 foot surface just for you. More than a rug, this rubber-like "outdoor floor" folds away for easy storage.
The rugged polypropylene construction makes the RV mat fade resistant and waterproof, meaning you can hose it down when the kids are done spilling soda on it! With a reversible face, you can use the pattern of your choice, or alternate for more variety.
At less than $65, this mat provides 100 square feet of outdoor living space that is completely portable and ready for anything. Comes complete with corner tie down straps that allow the mat to be tent-pegged to the ground for those breezy days. Take it camping, to the park for a picnic, or even use it at the beach!