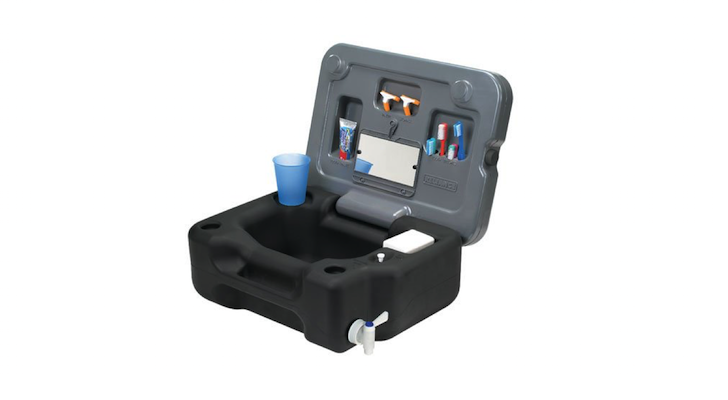 Parked without running water or having issues with the plumbing?
Not a problem with this 3 gallon travel sink with a built in organizer for toothbrushes, razors and other essentials.
This stowable unit made from food grade polypropylene comes complete with a built-in soap dish and cup holder.
The integrated spigot dispenses three gallons of water for all your cleaning needs.
Are you a boondocking or van camping enthusiast? This is the personal hygiene station for you.