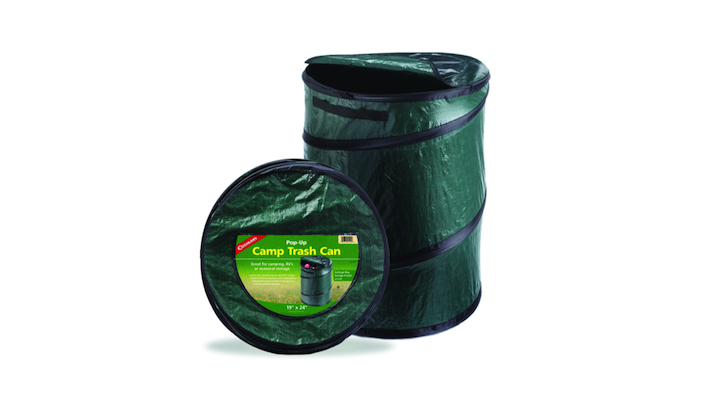 Trash bags are a great invention! They really are. You can store a lot of refuse and transport it to an appropriate disposal site with very little hassle. But have you ever tried to use one for a trashcan…outdoors? It's a pain!
You probably don't have an extra ten square feet of available space to store a 30 gallon trash can every time you head out either. That's where the Pop-Up Trash Can ($10-$89) comes in. This great little invention folds down small enough to slip under a seat, in the trunk, or tucked away in the back of the RV.
Popped up, it is 19×24 inches, large enough for the trash from a nice sized picnic! It's washable or can be used with a large trash bag as a liner. When you're finished, just collapse it back and fasten it shut with the built-in zipper. For about the cost of a big box of trash bags you have a reusable waste container that is easy to store.