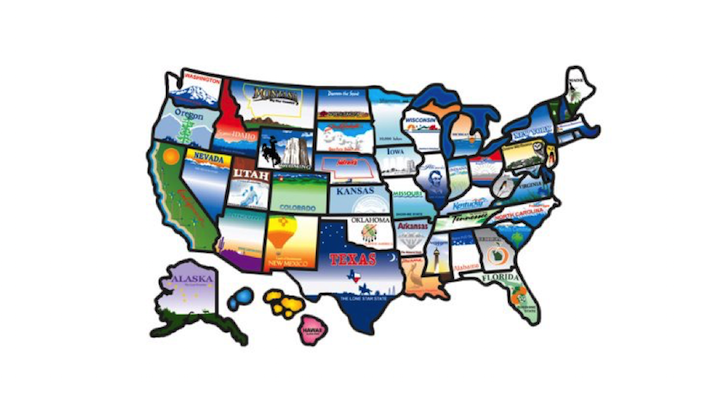 Now you can keep track of all the states you visit with this interactive permanent state sticker ($22).
To install, simply peel off the background map from its protective backing and stick anywhere you want. Then add the individual state stickers as you travel.
The background map is white with black outlines showing the border for each state.
Some purchasers have placed this map next to their entrance door or even on a rear window.
Generous sizing (size is 20″ wide by 13.5″ tall) makes it easy to see each state from a distance.