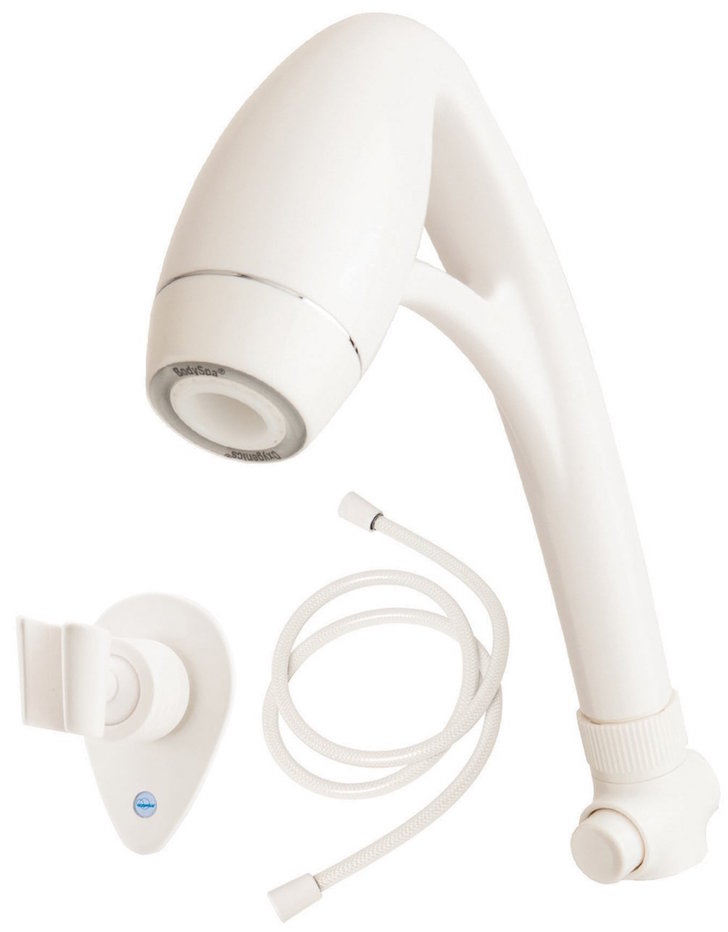 The Oxygenics BodySpa showerhead has a patented spray pattern that reduces water usage and leaves you feeling refreshed and satisfied.
Designed with RVers in mind, the BodySpa uses non-stick internal parts that won't bind with hard water (think boondocking conditions).
An integrated SmartPause button momentarily slows the flow so you can lather without wasting water. Release the button to resume the full 2.0 GPM flow rate.
The showerhead requires only a screwdriver to install, and comes with a limited lifetime warranty.
Resources: