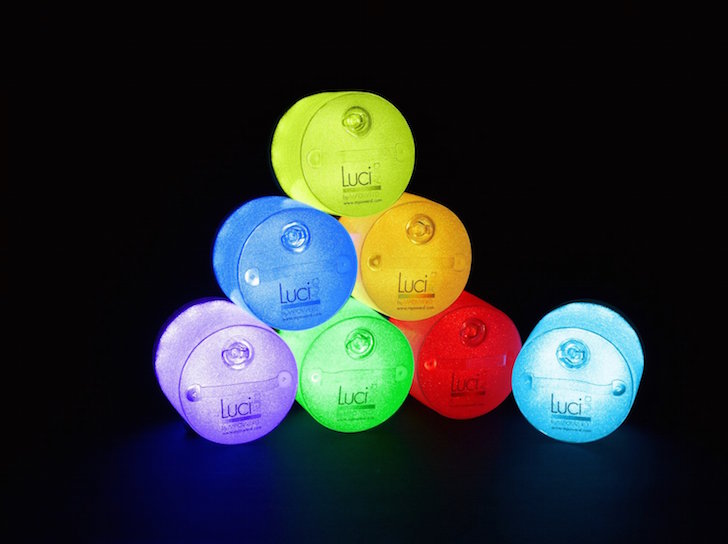 Rapid advances in solar power technology have given rise to a host of fascinating solar-powered products.
The Luci Aura light by MPOWERD ($25) wouldn't have been possible just a few years ago.
What is the Luci Aura light? It's an inflatable plastic lantern with solar panels on the top and color-changing LEDs inside. Simply inflate the plastic bladder, place the lantern in the sun or under an incandescent light for several hours, and flip the switch!
You can cycle through various hues or choose your favorite color to set the perfect mood for a romantic meal or movie-watching experience.
Best of all, the Luci Aura collapses to just an inch thick, so storage won't ever be an issue, even with over-stuffed RV cabinets.