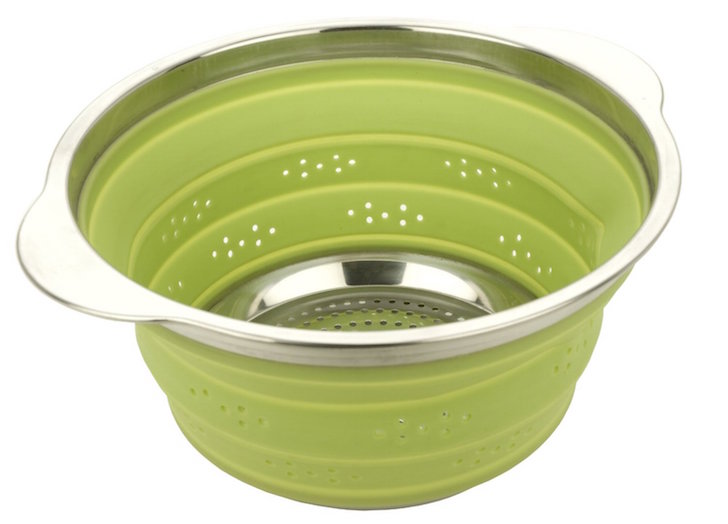 You'll find a bunch of different kinds of collapsible colanders on the market.
Some have a body made totally of silicone, while others use a metal rim and bottom for added strength.
A collapsible colander will work just as well as a non-collapsible model. Simply snap the colander into the open position, and rinse your vegetables, strain pasta, or wash fresh fruit.
While the MIU France collapsible colander ($20) has won high praise for its generous size, quick draining, and sturdy construction, the metal handles tend to get hot if you pour boiling water over them.
Resources: