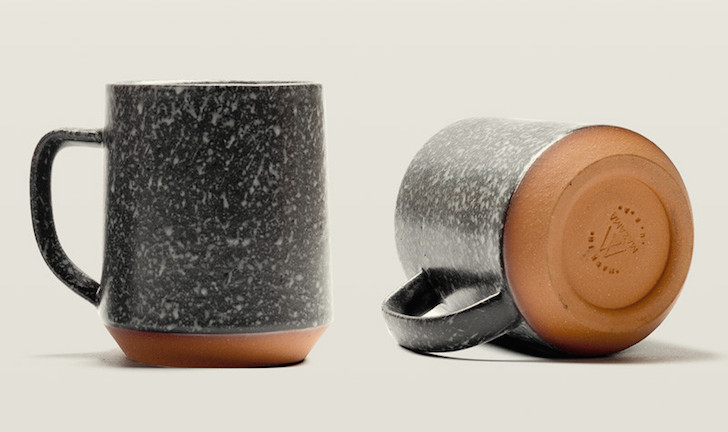 Inspired by the traditional enamel camping mug, the Mazama Camp Cup ($38) will bring back memories of fun times in the outdoors.
Each cup is hand-thrown and has an unglazed, tapered bottom, allowing you to stack the cups neatly in tight storage spaces.
The mug holds 12 ounces of coffee, tea, hot cocoa or whatever you want!
The large handle provides a comfortable, firm grip while a special glaze recreates the nostalgic look of old-style enamel camping mugs.
It's not cheap, but it doesn't look cheap either.