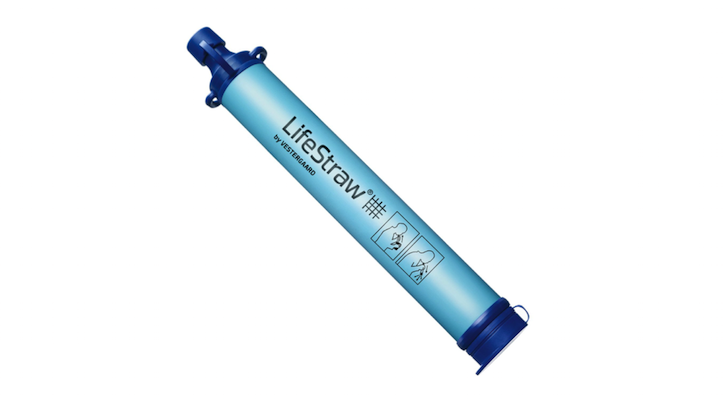 Named the Invention of the Century by GizMag, the LifeStraw filters out harmful bacteria and parasites to turn almost any water source into drinking water. The LifeStraw contains no chemicals and does not require power.
Simply use it like you would a straw, and suck dirty water through the filter. One Lifestraw filter can provide over 250 gallons of clean drinking water, before the filter clogs and needs replacing.
LifeStraw filters are hollow-filter-membrane water purifying devices that allow almost any body of water to serve as a source of drinkable water. For only $15.99 each, they filter out 99.9999 % of all waterborne bacteria and can be carried around the neck on a light weight lanyard.
This tool is used by relief agencies around the world, and keeping a few of them on hand can ensure you never go thirsty if there is a source of water nearby.