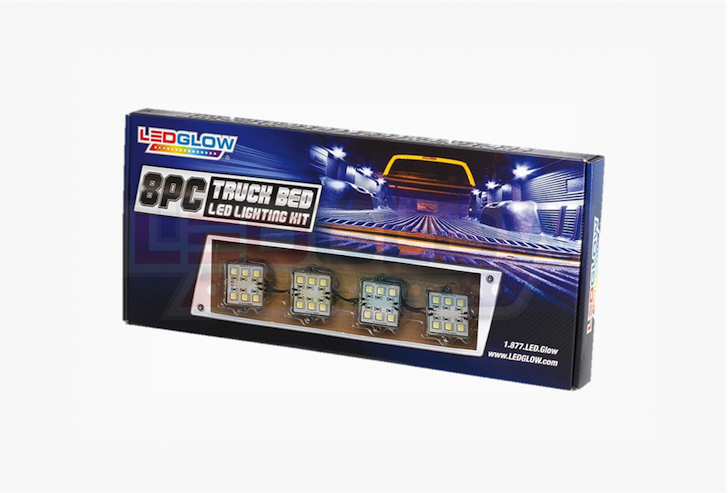 With the 8 Piece Truck Bed Lighting Kit from LEDGLOW ($60) you won't have to fiddle about in a dark truck bed any longer.
You can use them in more places than just the truck bed though. One purchaser mounted them to the bottom of their pop up camper for example.
The kit comes with two strands of lights. Each strand has 4 LED pods, for a total of 48 white LEDs.
Fully waterproof, the LED pods will work just fine mounted outdoors.
Comes with an on/off switch, 21 feet of power wire, and 3M tape or screws for secure mounting.