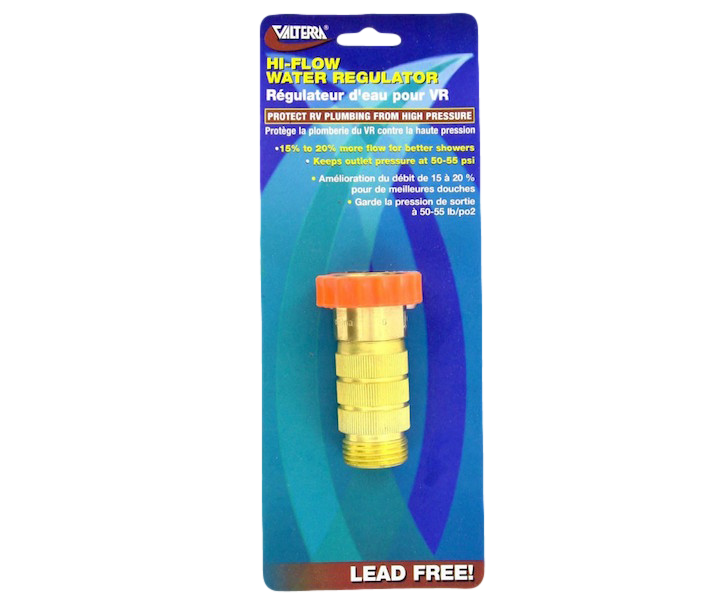 Want to avoid leaking pipes in your RV's shower and under the wooden subfloor?
It can be expensive to replace moldy and water-damaged flooring.
Connecting to a source of potable water that runs at too high of pressure is a major cause for problems with your RV's plumbing system.
Valterra's Hi-Flow Water Regulator ($15) safely reduces the pressure of unknown water sources to between 50-55 psi.
You won't have to kill your hands to tighten this water regulator either. The orange plastic grips allow for easy, screw-on installation.
Others have tested the performance of this water regulator and confirm it operates at between 52-55 psi.
Comes with an integrated, and cleanable, mesh filter and installs directly onto the end of your potable water connection.