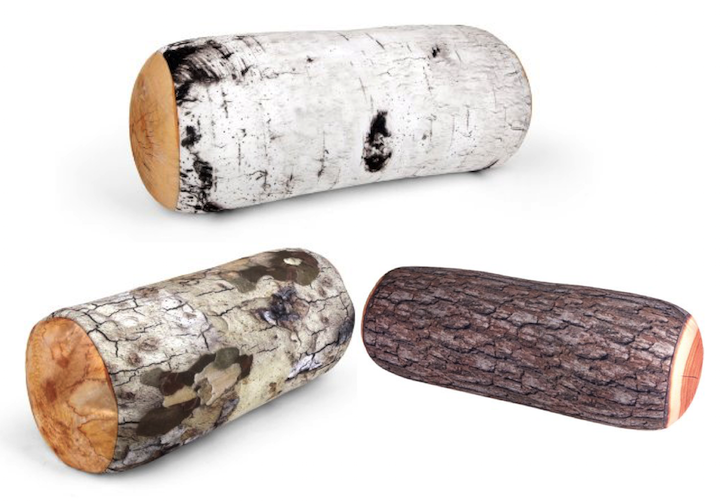 While these Kikkerland neck pillows ($28) might look as hard as a log, they're actually filled with micro beads enveloped in a 85% polyester and 15% spandex mix.
As you rest your head back, the micro beads form around your neck and head, instantly forming a custom support that fits your body.
Use these while reading, lounging around the campsite, or bring them with on trips.
The pillows are 14″ long and about 6-1/4″ inches in diameter.
Choose from three different styles: