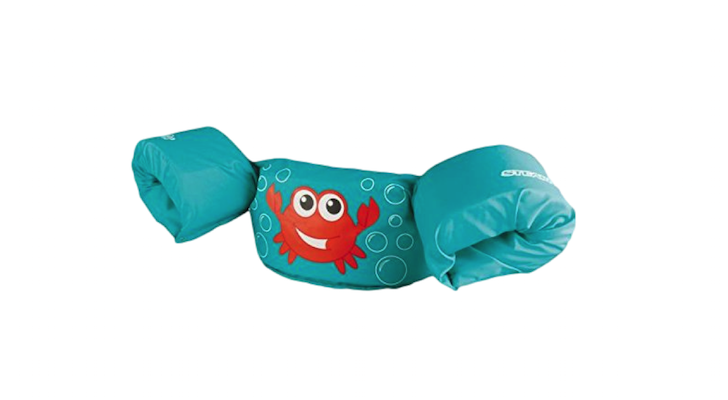 With three sizes for children, from infant to 90 pounds, the Stearns Puddle Jumper might just be the perfect life jacket. Designed to keep children in an upright position, this Coast Guard-approved flotation device comes in fun colors with designs kids will love.
The jacket fits across the chest, keeping the face out of the water, and over the upper arms, allowing kids to rock forward and move with a "swimming" motion. At $39.99, you get the security of a quality floatation device at a reasonable price.
This PFD's buckle is on the back, where busy fingers cannot reach it. The strap is fully adjustable to prevent even the most talented of "Houdini's" from pulling it off without your help!