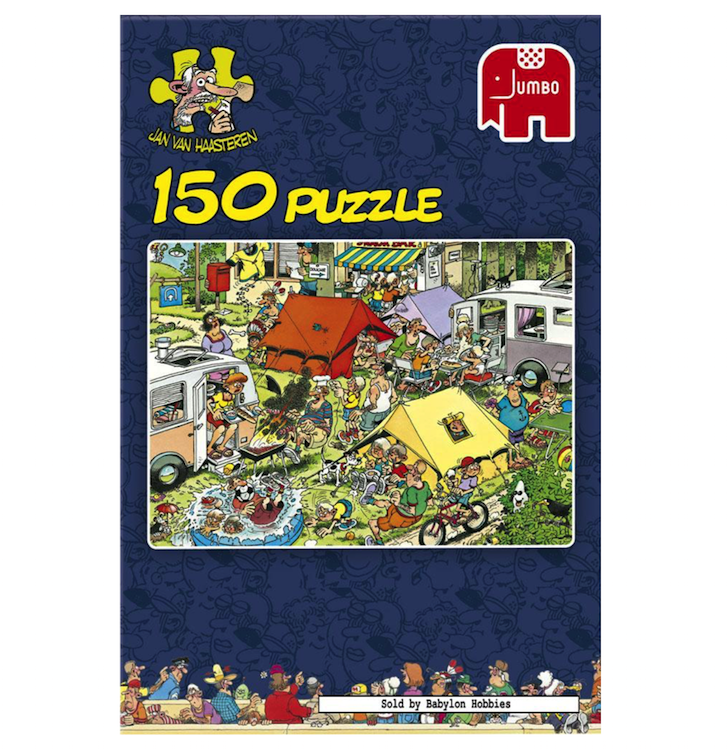 This 150 piece camping puzzle ($23) by legendary puzzle designer Jan van Haasteren isn't easy to find.
It's a small puzzle, and measures only 13.5 inches by 9.8 inches when fully assembled – small enough that you can take this puzzle with you wherever.
If you're a fellow puzzle-lover, this is one you want in your collection.