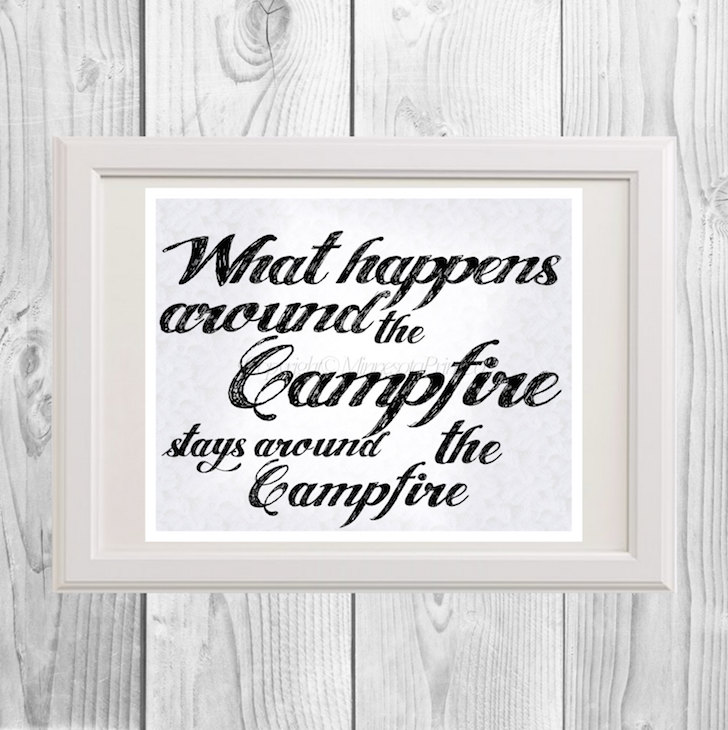 You can instantly download this digital design and print it out using your home printer.
The downloadable print measures 10 inches by 8 inches, including a 1/4 inch white border.
Downloadable prints are a great idea if you want a certain design right away. You don't have to wait for (or pay for) shipping, and you can get the print matted just the way you want.
You could also have the design printed at a local print shop or FedEx store if you're concerned about the quality of your home printer.
Another option would be to upload the file to an online store, and create your own party favors or gifts. Lots of possibilities!
The text says,
What happens around the campfire stays around the campfire.