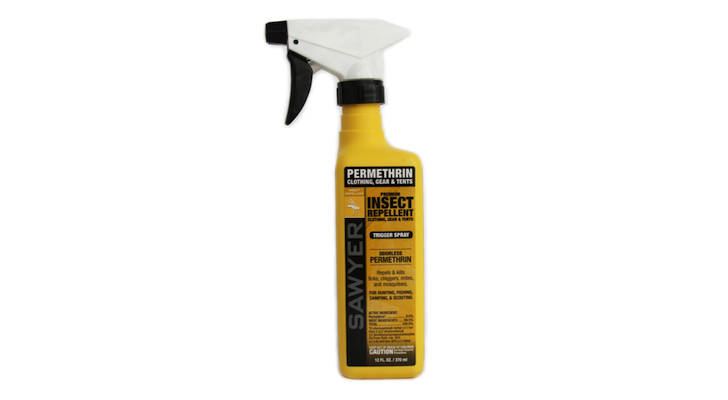 What better way to spend $17.99 than for an entire insect repelling wardrobe? Well, maybe it's not quite that simple, but it's close. With Sawyer Products Premium Permethrin Clothing Insect Repellent Trigger Spray you can treat almost any fabric surface to make it semi-permanently hostile to bugs!

Using the same chemicals found in lice killing shampoos, this spray on repellent will kill ticks, mosquitoes, chiggers, mites and more than 55 other kinds of insects! That's right, it doesn't just repel but can kill the little blood suckers on contact.
The chemical bond with your fabric makes it not only safe for skin contact, but water resistant as well. Spray the treatment on any article of clothing, sleeping bag, tent or sheet then allow it to dry thoroughly. Once the treatment is in place, the item can be worn and washed weekly for up to six weeks! Use alone, or with skin application repellents for better protection.