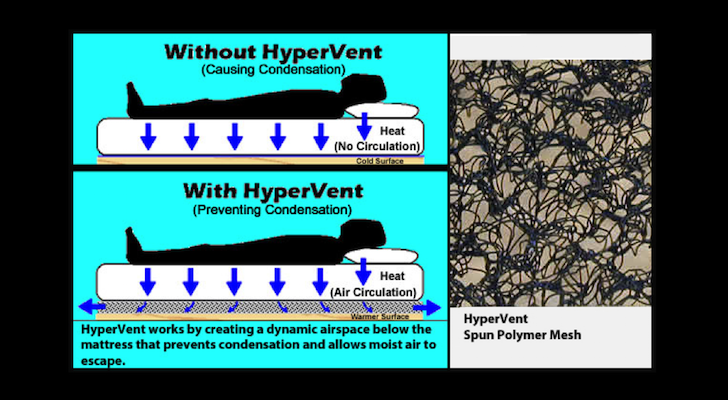 Camping in humid climates could prove disastrous if mold starts to take hold in your RV.
Reducing humidity and eliminating condensation in your rig will go a long way towards preventing mildew and mold growth.
Increasing air flow under mattresses and cushions also helps reduce the danger of water damage. HyperVent ($12 per linear foot) effectively raises your mattress off its wooden frame, allowing air to circulate under your bed.
Designed for use in boats where the battle with moisture never ends, now you can use this proven technology in your RV.
After installing HyperVent padding, one full time RVing couple spent six months traveling throughout the humid, eastern United States. Afterwards they noticed no evidence of mildew or mold having starting to invade their Airstream.
Resources: