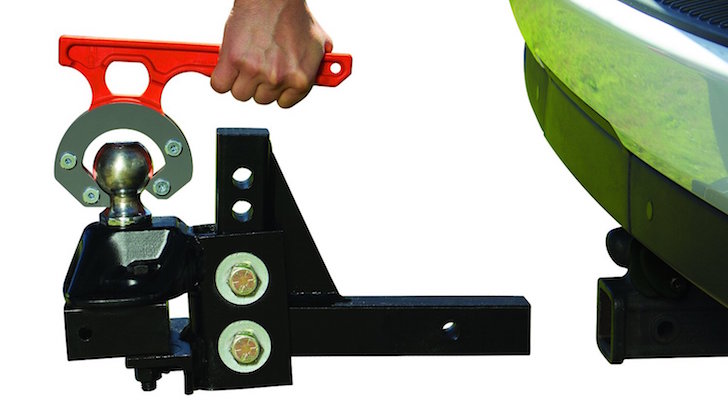 If you have ever banged your shin with a trailer hitch sleeve (that you thought was seated properly) or felt your back give out just before you got that sucker to slide home, or gotten greasy, or…
Long story short, if you have had much to do with trailer hitches, you have probably had difficulty with the heavy, awkward ball arms. Well, for $34.99 this problem-child can be a thing of the past!
Hitchgrip puts a handle right where it should be, on the ball, to allow for easy installation, or removal, without fuss, mess, or painful shin busting.
The ergonomic design balances the weight of the hitch sleeve so that you don't even have to get down on your knees to slide the hitch in easily the first time. Stows conveniently in the bed of the truck, your trunk, or an unused corner of your RV.