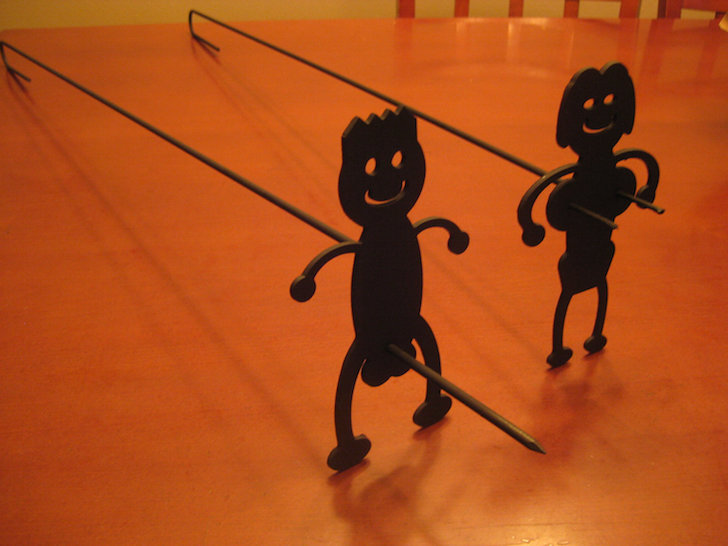 Looking for a quirky gift for Father's Day or a birthday?
These risqué hot dog or marshmallow holders ($30) will certainly get a laugh.
Each roasting stick has a heat resistant coating over a 12 gauge steel frame.
The people are about 7 inches tall, and the sticks are around 36 inches long.
Comes in a pack of two, so you get a guy and a girl with each order. You could also order all men or all women too.