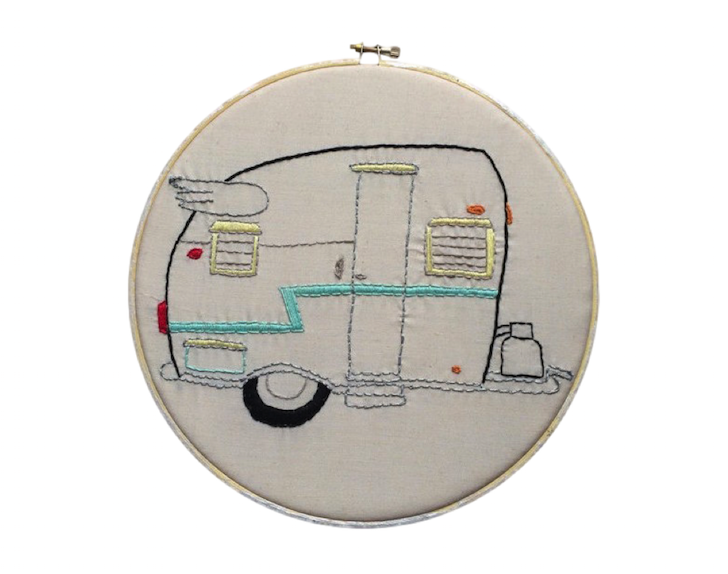 Isn't this hand-embroidered Shasta camper just adorable?
The accent colors on the windows, lights and teal stripe standout beautifully against the white background and black outline.
While this embroidered design is sold as a finished product, the seller would entertain your own custom art idea.
Maybe you could send in a picture of your camper and have it turned into an embroidered design?
More details on this cute artwork:
hand-stitched with 3-ply embroidery floss on muslin fabric
cotton batting provides extra stiffness
backed with black felt