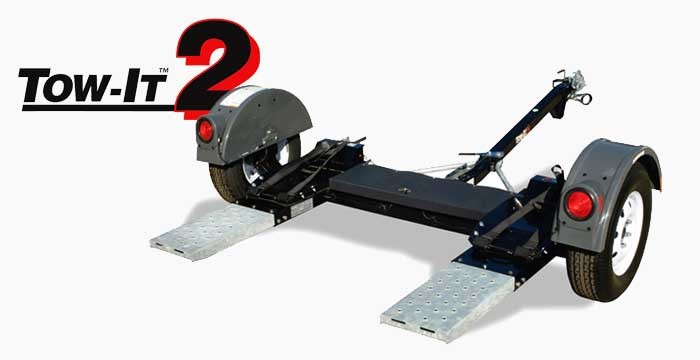 This economical tow dolly from Demco has disc brakes and a low tongue weight of only 100 pounds.
You won't have to worry about the dolly damaging your vehicle by flipping up rocks and road debris. Polyethylene fenders fully enclose the dolly's tires.
The sealed bearing hubs have a three-year unlimited warranty.
The Tow-It 2 can handle a total towed vehicle weight of 4,700 pounds, 68″ body width, and 42″ to 68″ tires.
Resources: