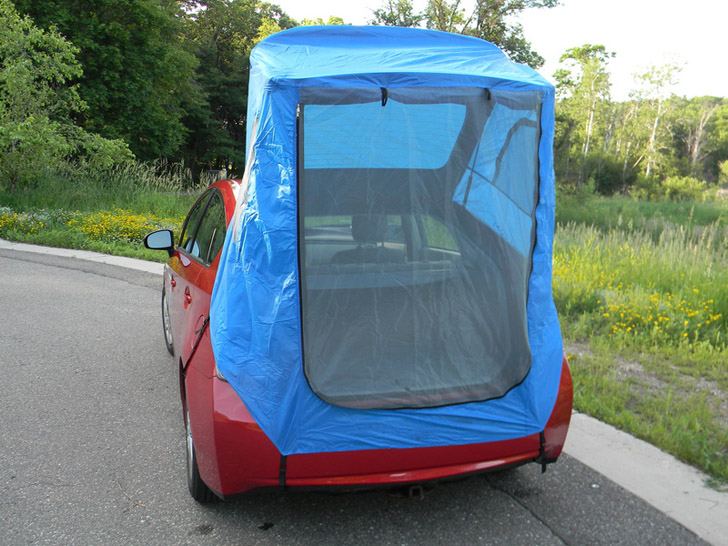 Do you have the urge to transform your small Prius into a camper?
The two inventors of the Habitents, a specially-designed car camping tent for the Toyota Prius, didn't like shelling out for hotels.
They thought their Prius just fine, but needed a bit of extra room.
Made of high-quality, 180T 1500 polyurethane coated polyester tent fabric, the Habitents gives Prius owners an 80″ by 40″ sleeping space on the back of 2003-2015 Prius hatchback models.
And don't worry about getting rained on, the tent makes use of the Prius' rain water gutter system to passively direct water around the tent's roof and walls – so it doesn't get on you.