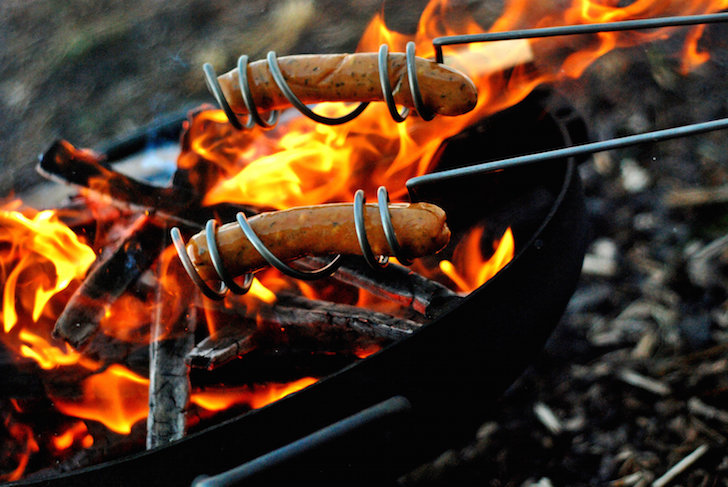 Want to know how to roast hot dogs and marshmallows on a campfire?
Step 1: Get yourself a set of these handmade "curly" hotdog and marshmallow holders ($44) from Harley and Julie.
A set contains two hot dog (or bratwurst) roasters and two marshmallow roasters.
Each roaster is made of tough, carbon steel and measures 34 inches long, with an 11 inch long by 1 inch diameter wooden handle.
You could also upgrade to a stainless steel version. Stainless steel will last longer than carbon steel and is easier to maintain.
Harley and Julie twist all roasters themselves.
The unique twisted design protects the food, preventing it from dropping into the flames (how many times has that happened to you!?)