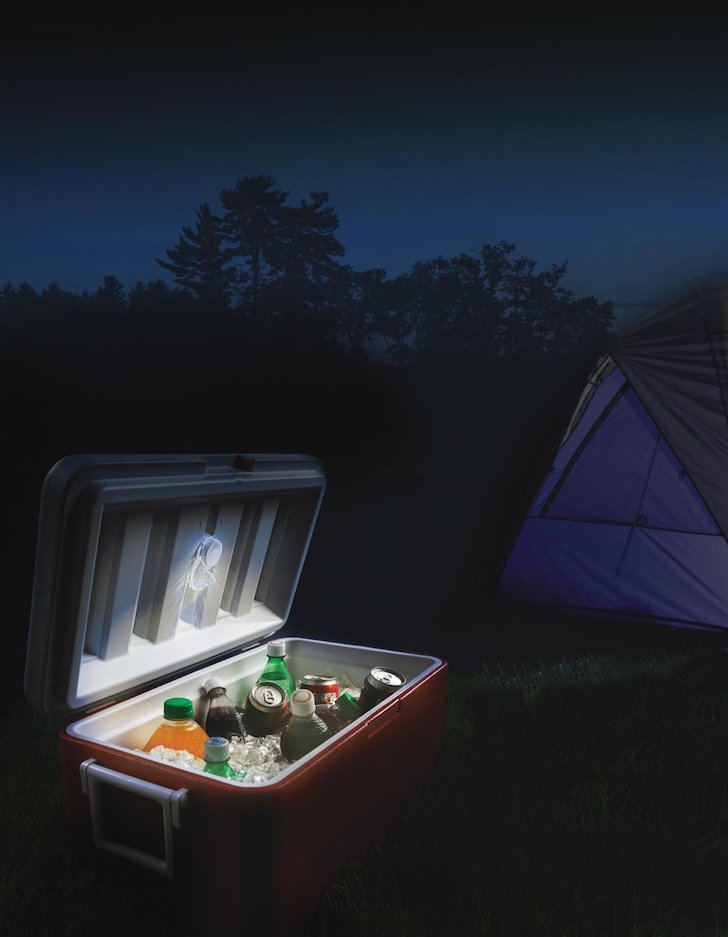 Fumbling through a dark cooler for your favorite soft drink or adult beverage can be frustrating.
Opening the can to find you still got the wrong drink is even worse!
Keeping a flashlight handy is a fairly simple solution, but why bother when you can install a cooler light in the lid of your ice chest!
The Coghlan cooler light lights up automatically when the cooler lid is lifted to the open position.
The bright, single bulb LED casts a bright glow over the cooler to make drink selection – or finding the right cold cuts for a midnight snack – simple! We're guessing your kids will still try to shut the lid slowly to see the light go out, just like the fridge at home.
But, no worries! The low voltage lamp makes for long lasting batteries and a timed switch turns the light off after twenty seconds (plenty of time to find what you're looking for) even if the cooler is not completely shut.
This is another one of those "why wouldn't you buy it?" type items that no campsite should be without.