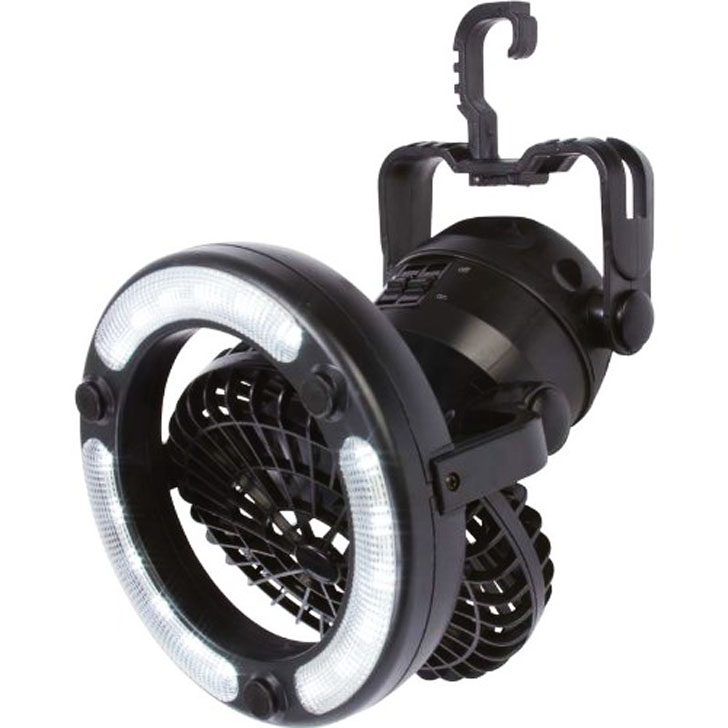 A cooling breeze never fails to feel great. Once you're in your camper though, you're at the mercy of the vents, which are often not positioned correctly to take advantage of outside air currents.
Wouldn't it be great if you could bring your ceiling fan from home? Well, here's the next best thing.
Get this combo fan and light ($19) and experience a nice cool breeze, even on still nights. Not only that, but the 18 LED lights are enough to read by, or whatever else you may need to do.
The fan/light will sit on a table, or hang from any convenient surface using the built-in handle hook. Unit is powered by two D batteries and is perfect for use in power outages as well.