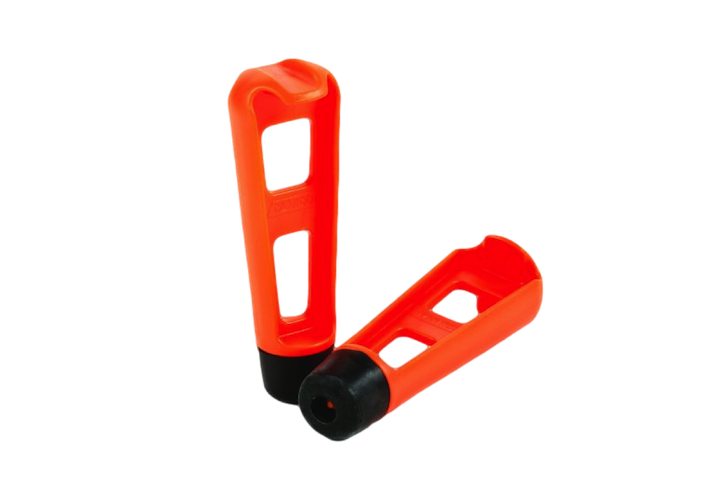 If you've ever cracked the windshield of your vehicle while changing windshield wiper blades, you know the terribly frustrating feeling of damaging your own property.
If the wiper blade supports aren't totally perpendicular when you take your hand off, they'll snap back down, easily putting a big dent and crack in your windshield.
To make your wiper blades last longer, and reduce the chance of you having to replace your entire wind shield, Camco makes this simple device.
They're called Wiper Stand Off Wedges ($6), and help keep pressure off the rubber wipers while your RV or vehicle is in storage or not being used. Camco says your wiper blades will last longer as a result.
You might even be able to make something similar out of some rubber leg bottoms and a wooden dowel! But if not, these will do the trick.