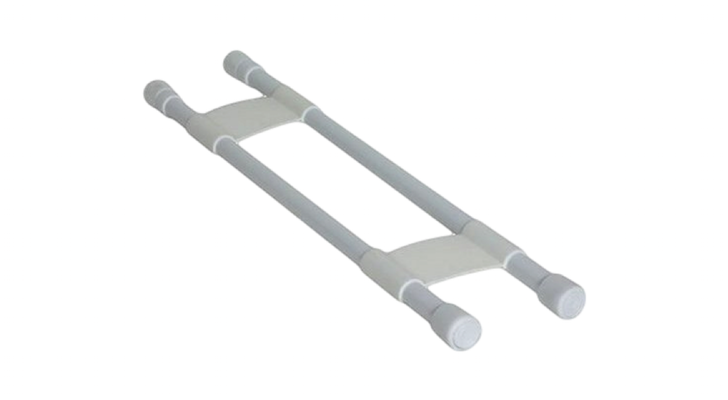 Don't you just hate it when you finally set up camp, open the refrigerator door for the first time, and find items have tipped or moved from where you stored them?
With Camco's Refrigerator Bars ($6) you'll be able to save time by not having to re-stack and tidy up a cluttered and messy RV refrigerator.
The bars are extendable from 16″ to 28″, and work equally well in cupboards and cabinets. While the double-bar model has extra support for heavy items, you can also order a three-pack of single bars.
A spring-loaded mechanism securely tightens the bar to the sides of your refrigerator or cupboard, while padded ends prevent scuffs and damage.
If you have particularly slippery cabinet or refrigerator walls, use soft end caps purchased from your local hardware store to keep the rods from slipping.
Read this handy guide for more tips on how to optimally pack your RV's refrigerator.