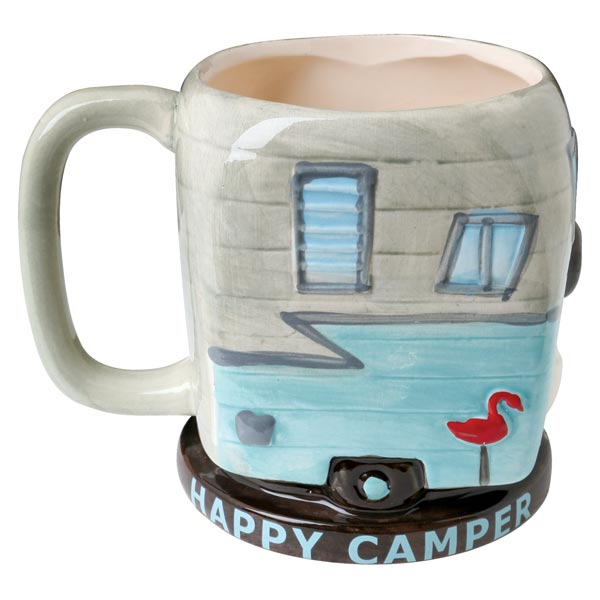 So cute yet functional. This detailed vintage camper mug ($10) will definitely stand out from a normal, round mug.
Comes in a good-looking gift box, with gift-wrapping available.
Mug holds about 12 ounces.
Although the manufacturer recommends you hand wash the mug to prevent damage, many purchasers have washed it in the dishwasher with no trouble.
Note: Some buyers have commented that the real colors aren't as deep or as vivid as those on the display model at Amazon. The picture above is a more accurate representation.