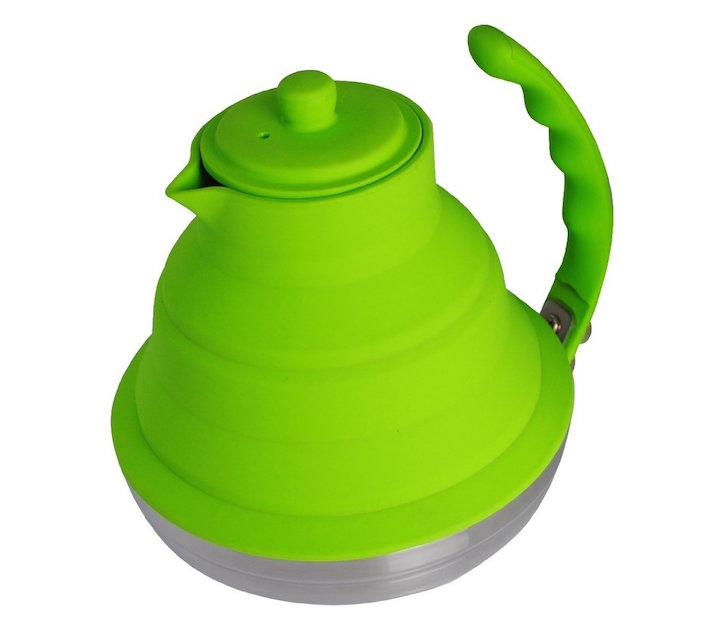 This Collapsible Tea Kettle from Better Houseware ($32) will let you take your love of hot tea on the road.
Choose from lime green, royal blue, or orange silicone.
The tea pot holds 40 ounces (5 cups) of liquid, and you can safely use it on gas or electric stove tops.
When finished, simply collapse the kettle flat and slide it into a narrow space for storage.
While the tea pot works great inside your RV, be careful when using it on a camp stove.
I used this on the camp stove to heat water but watch how you set it on the flames because the handle is low and when the flames touch it – it will burn the rubber part. Other than that it's great, it heated the water well and breaks down into this awesome small pot.